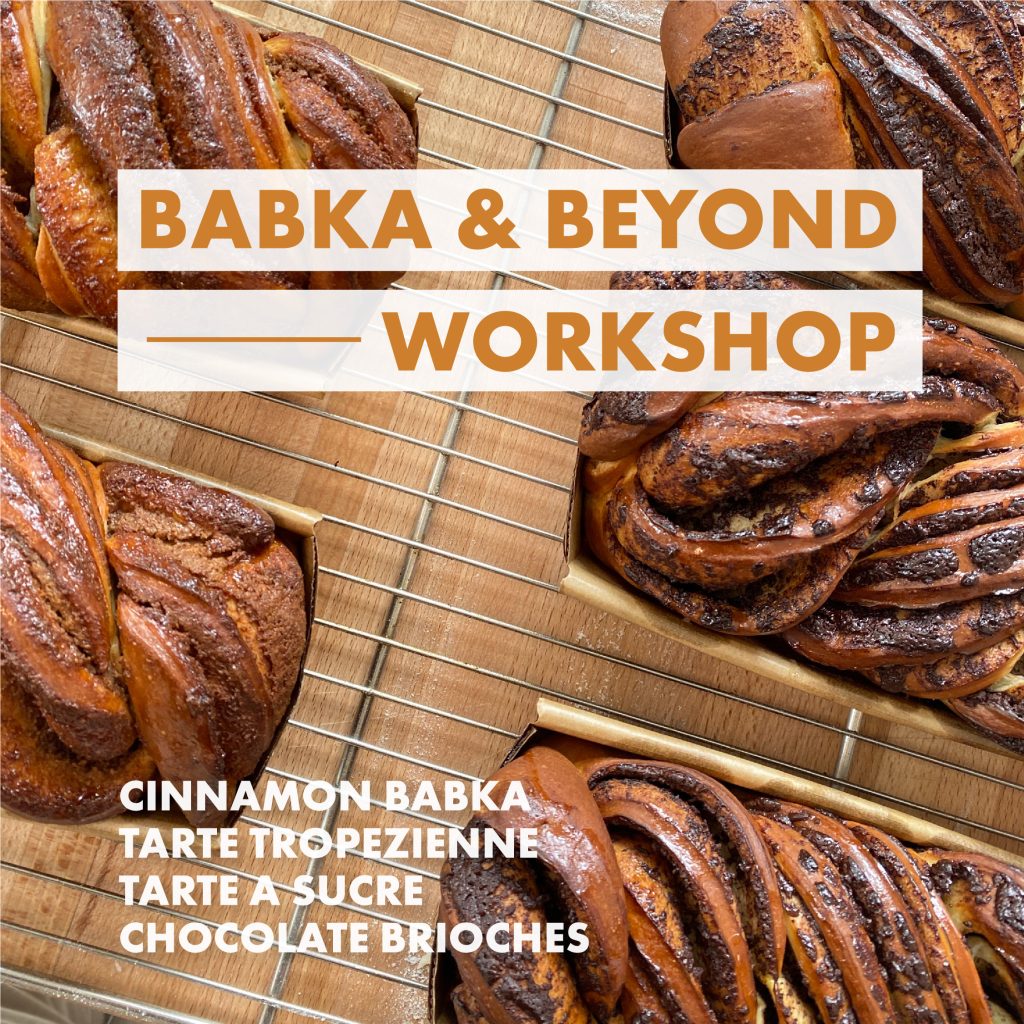 If you've never had Babka before, then all you need to know is that it's half bread, half cake, and 100% delicious!
This workshop will teach you step by step how to make the fluffiest Babka, enriched with mouthwatering cinnamon ribbons along with other types of brioches as the tarte tropezienne, tarte à sucre, brioches chocolate. Our chef will guide you through all the steps from the kneading up until the braiding and perfecting of the swirls.
Join us in this exclusive workshop, available only for a limited time and enjoy the Babka experience!
AM session: 9:00 AM to 2:00 PM. PM session: 3:00 PM to 8:00 PM.
Snack, a recipe handout, a BakeLab tote bag with 2.5 kg of Strong Bread Flour and all the brioches you make.
For more information, contact us on +961 3 114 380 between 8:00 AM to 4:00 PM or email us at hello@bakalianbakelab.com.