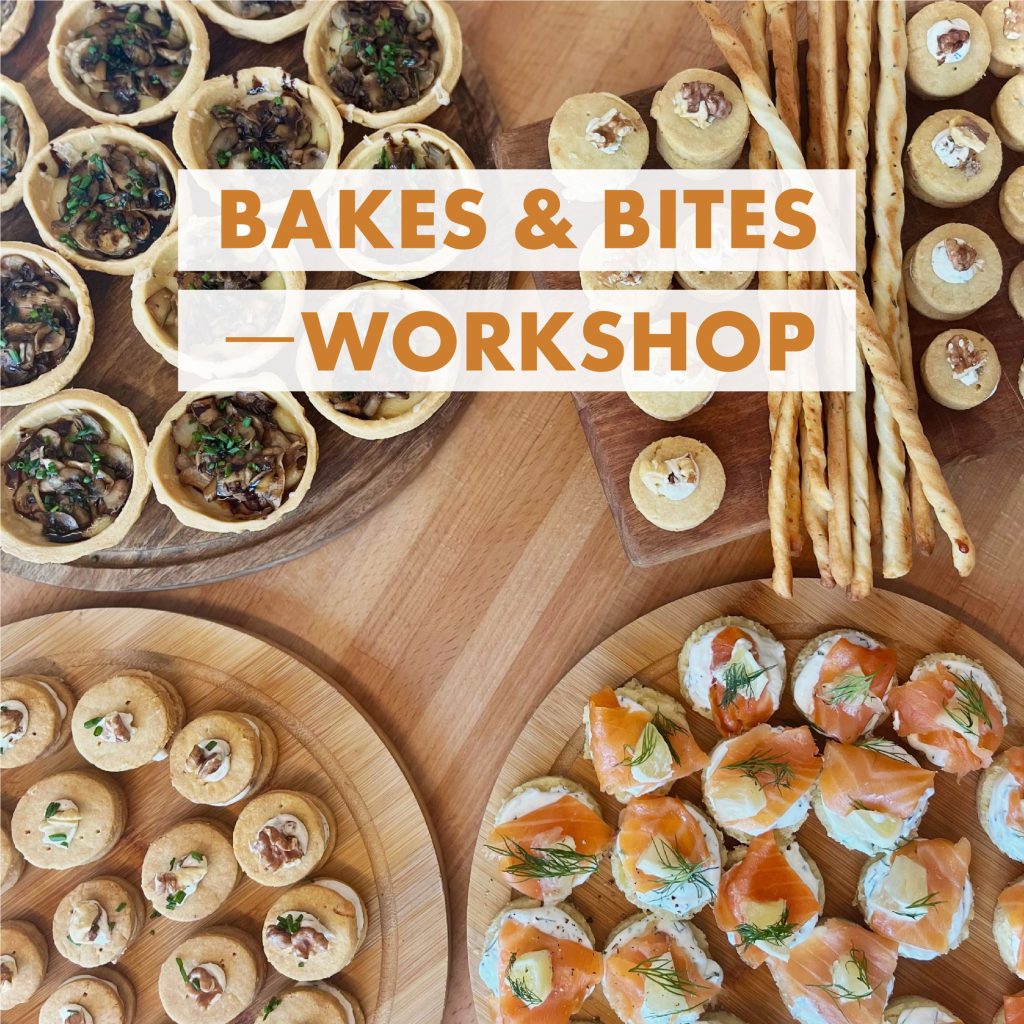 In this workshop, you'll discover a variety of flavorful finger food you can serve and gather your friends around! With a cool and exotic vibe, our chef will teach you how to make delicious appetizers such as the honey goat cheese & sundried tomato savory sablée, balsamic glaze mushroom tartlets, herb & parmesan grissini sticks and elegant salmon blinis. Going through all the steps of the baking process, the chef will help you scratch-make all the doughs while including her best tips and techniques. From the kneading till the pairing and the presentation, this class will help you succeed in bringing a pleasant addition to the table. End your workshop with a glass of wine and enjoy the group's collective efforts for lunch or dinner!
AM session: 9:00 AM to 1:30 PM. PM session: 3:00 PM to 7:30 PM.
Breakfast, Lunch or dinner with wine, a recipe handout, a 2.5 Kg bag of All Purpose flour, a bakelab tote bag, and all the baked goods you make.
For more information, contact us on +961 3 114 380 between 8:00 AM to 4:00 PM or email us at hello@bakalianbakelab.com.