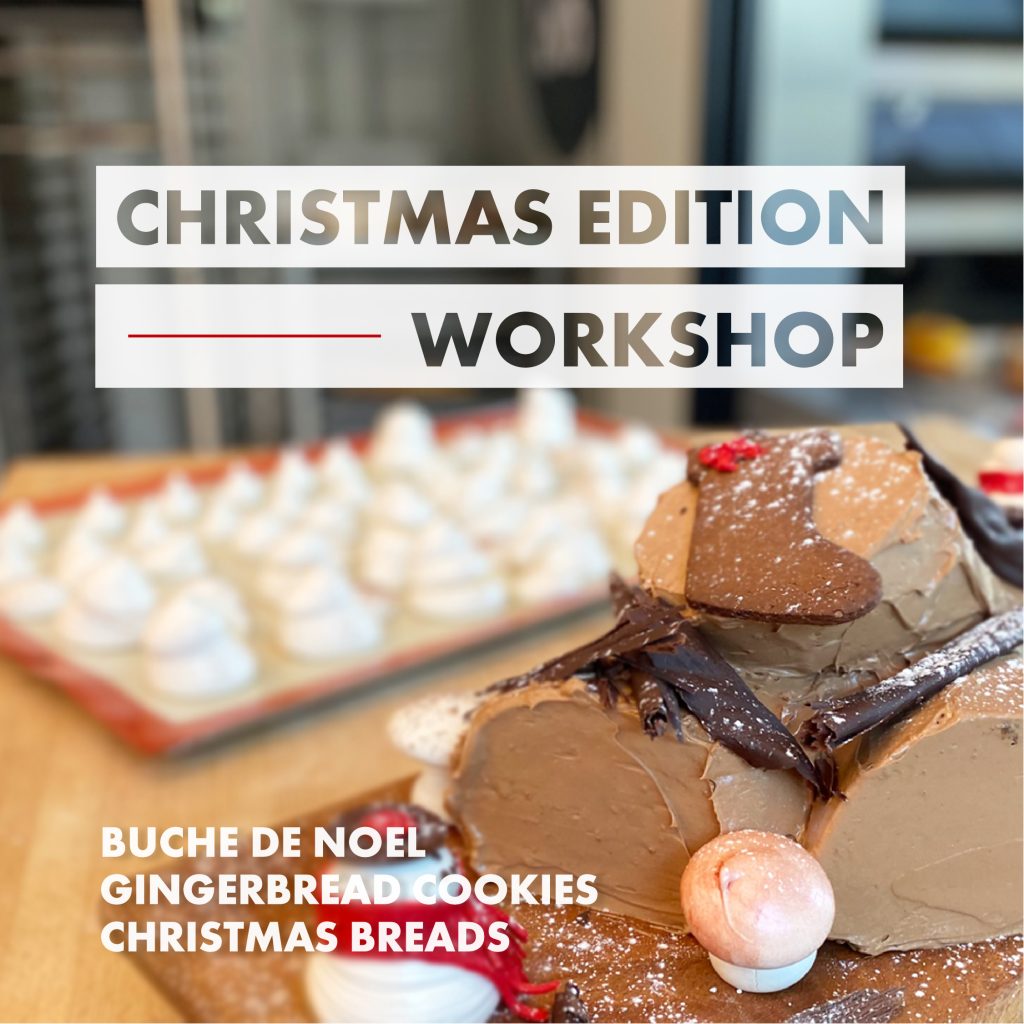 CHRISTMAS EDITION WORKSHOP
Join this festive Christmas workshop and learn how to make a traditional Bûche de Noël from scratch along with other seasonal treats. We will guide you through all the steps as you make Christmas breads, gingerbread cookies, meringue mushrooms, cream fillings and more. We will include our best decoration techniques and tips as well. You will get to leave with  your own Bûche – the perfect addition to your Christmas table!
AM session: 9:00 AM to 1:30 PM.
PM session: 3:00 PM to 7:30 PM.
Snack, a recipe handout, a bakelab tote bag with 2.5kg of Farine de Tradition, a christmas buche and all the other breads you make.
For more information, contact us on +961 3 114 380 between 8:00 AM to 4:00 PM or email us at hello@bakalianbakelab.com.