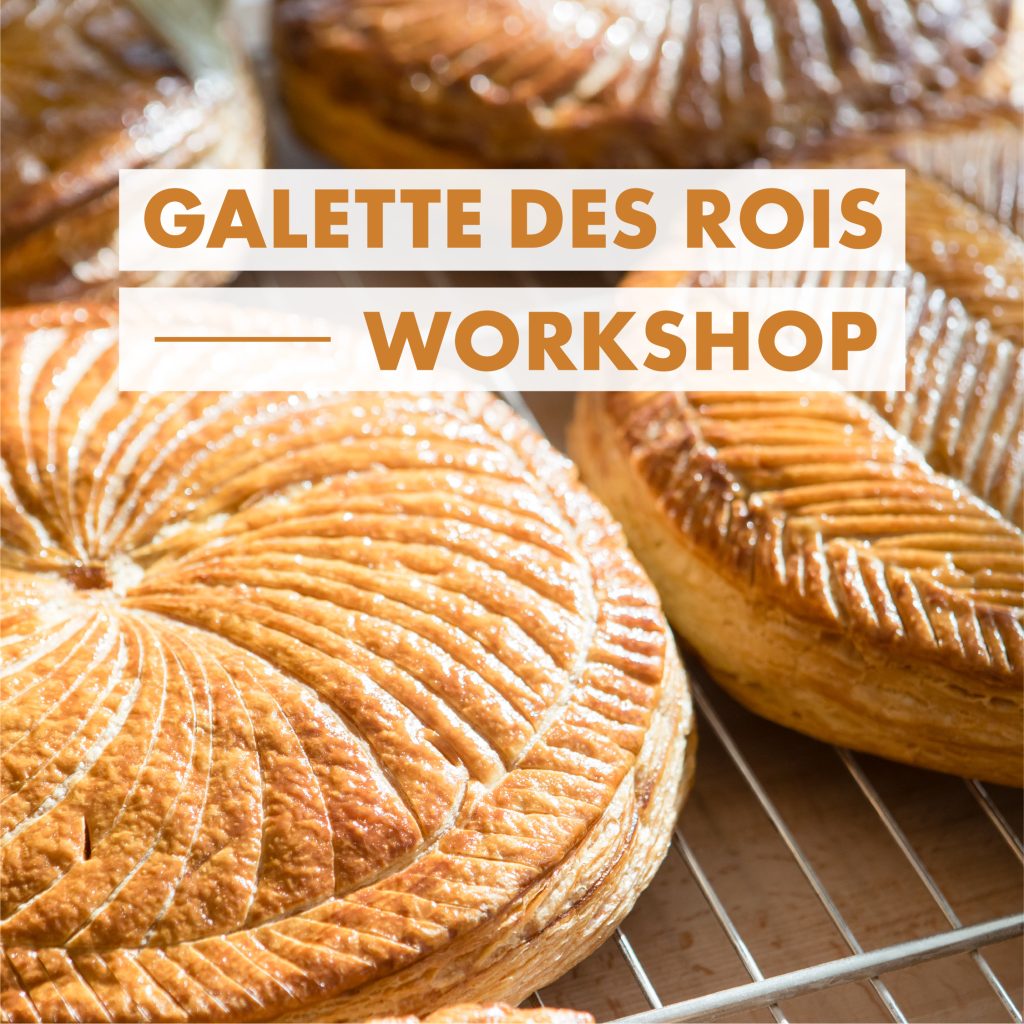 GALETTE DES ROIS WORKSHOP
Join us in this festive season and learn how to make our Galette des Rois, the iconic French cake that translates the king's cake. Through this workshop our Chef will teach you how to make a good flaky sweet Galette made of puff pastry and stuffed with a dense creamy almond paste from scratch. Enjoy the group's collective efforts at the end of the workshop by tasting the delicious Galette des Rois and who knows, maybe you will be the lucky one to discover la fève, and be the king for a day!
You will also get to leave with your own Galette des Rois - the greatest dessert to gather your family or friends around and celebrate the new year!
AM session: 8:30 AM to 11:30 AM.
PM session: 4:00 PM to 7:00 PM.
Snack, a recipe handout, a bakelab tote bag with 2.5kg of all purpose flour, and a galette des rois.
For more information, contact us on +961 3 114 380 between 8:00 AM to 4:00 PM or email us at hello@bakalianbakelab.com.