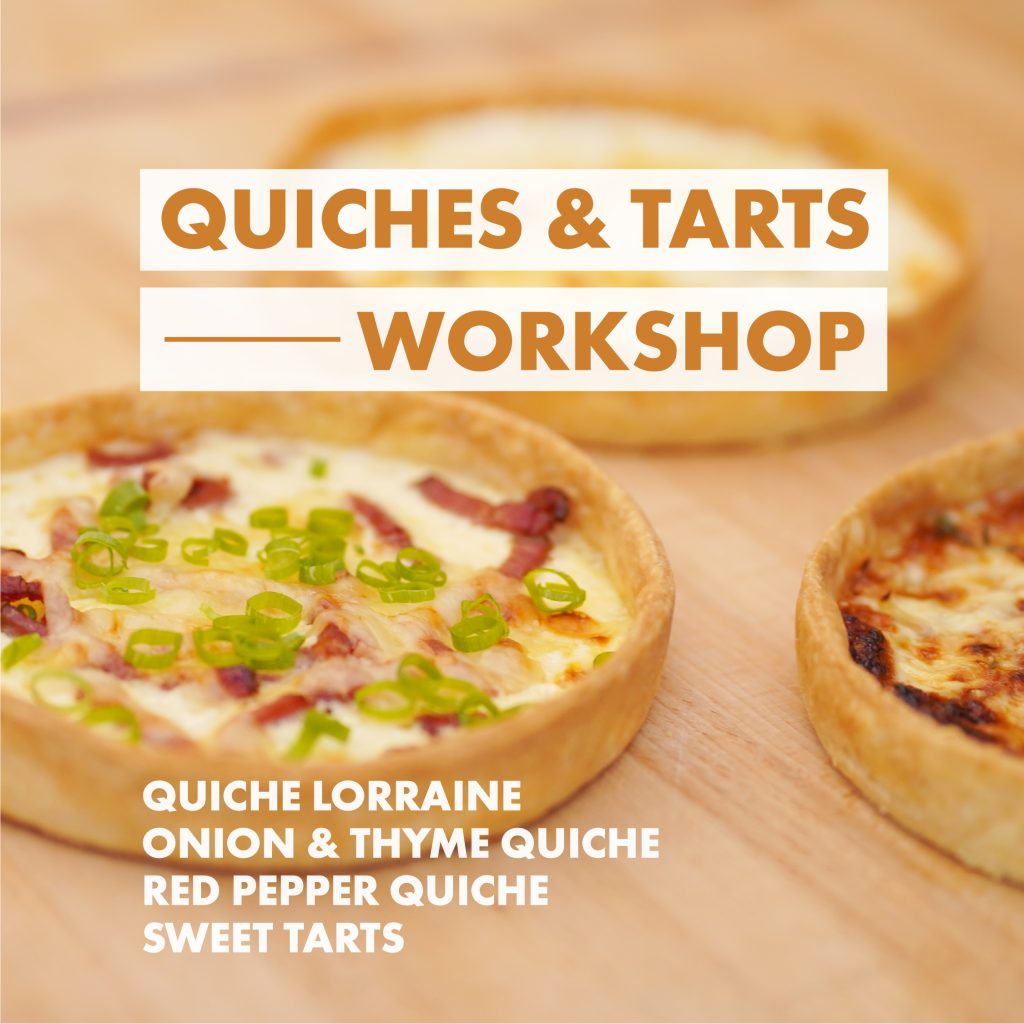 This workshop is dedicated to the art of making quiches & tarts for all level bakers. You will learn how to create 2 types of dough from scratch: one pate brisee for savory quiches and one pate brisee sucree for sweet tarts along with a diversity of fillings. We will work on several techniques and introduce you to key steps to exceptional crusts and blind baking. As we prepare a quiche lorraine, an onion & thyme quiche, a roasted red pepper quiche, and a variety of mini sweet tarts, we will include our best tips to adapt these professional methods to your home kitchen. End your workshop with a glass of wine and enjoy the group's collective efforts for lunch or dinner!
AM session: 9:00 AM to 1:30 PM. PM session: 3:00 PM to 7:30 PM.
Lunch or dinner with wine, a recipe handout, a 2.5 Kg bag of All Purpose flour, a bakelab tote bag, and all the quiches you make.
For more information, contact us on +961 3 114 380 between 8:00 AM to 4:00 PM or email us at hello@bakalianbakelab.com.