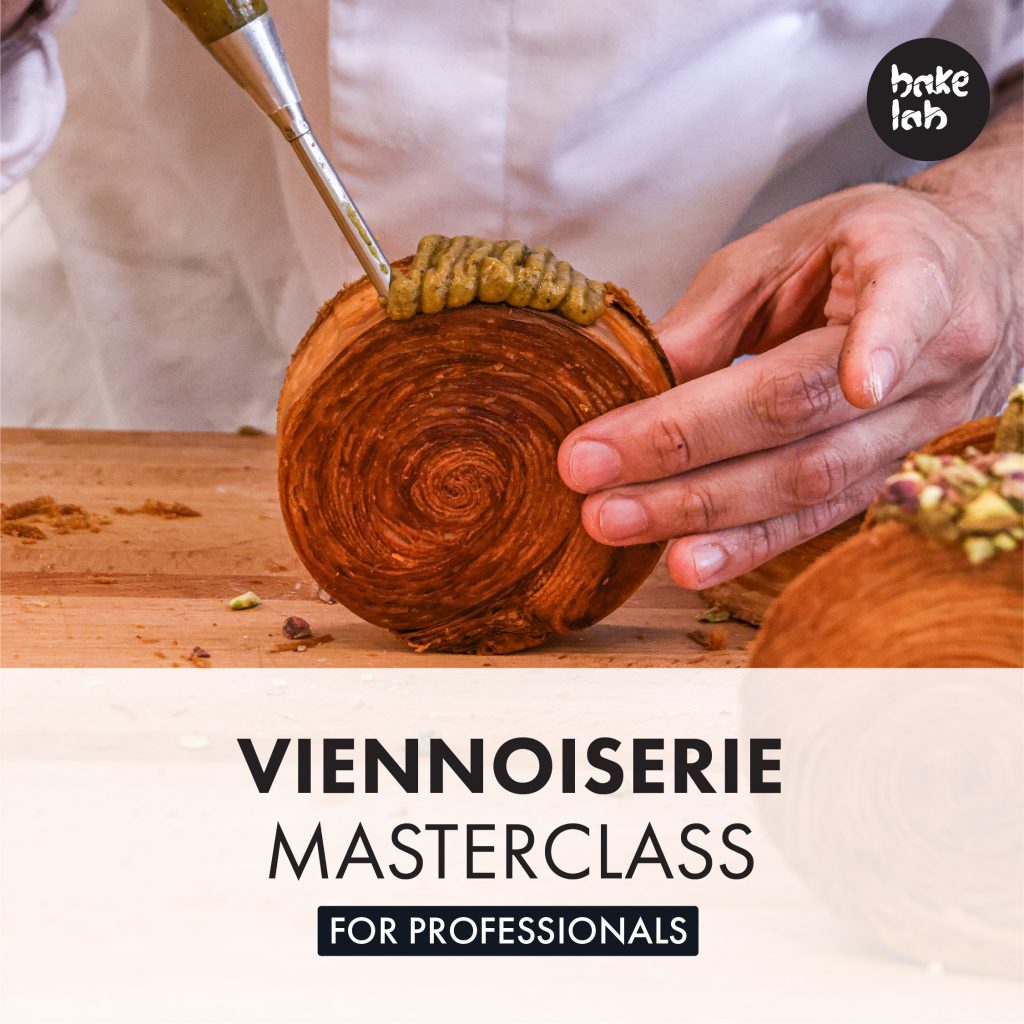 Are you ready to take your pastry-making skills to the next level? Join our intensive viennoiserie Masterclass designed for professional bakers and chefs with a minimum of 2 years of experience in the baking field and learn the secrets to creating exquisite confectioneries; alternating between traditional and trending modern pastries.
In this intensive hands-on class, you will learn the art and science of creating classic French pastries that are light, flaky, and irresistibly delicious. This will help you gain a deeper understanding of the dough-making process, including mixing, laminating, rolling, shaping, and proofing of a variety of pastry recipes and explore the techniques and ingredients that make these exquisite treats so special. You will also discover the secrets to achieving the perfect texture, flavor, and appearance for each type of viennoiserie.
Our expert chef will guide you through all the steps of perfecting high-end viennoiserie including: Croissant, Pain au Chocolat, Croissant Bicolor, Pain Suisse, Chocolatine Striée, Cruffin Caramel, Croquant Amande, Éclair du Boulanger, Fleur Feuilleté Chocolat, New York Roll Pistachio and Pain au Chocolat Bicolor.
Whether you are looking to expand your current menu or start a new venture, this viennoiserie class will develop the skills and confidence to take your baking skills to the next level and create your own signature viennoiserie recipes that will impress your customers.
Tuesday, October 3 & Wednesday, October 4, 2023. Day 1: 9:00 AM to 3:00 PM. Day 2: 9:00 AM to 12:00 PM.
Breakfast, a hearty lunch, a certificate of participation, a 2.5 Kg bag of Strong Bread Flour,  a bakelab tote bag and all the breads you make.
For more information, contact us on +961 3 114 380 between 8:00 AM to 4:00 PM or email us at hello@bakalianbakelab.com.