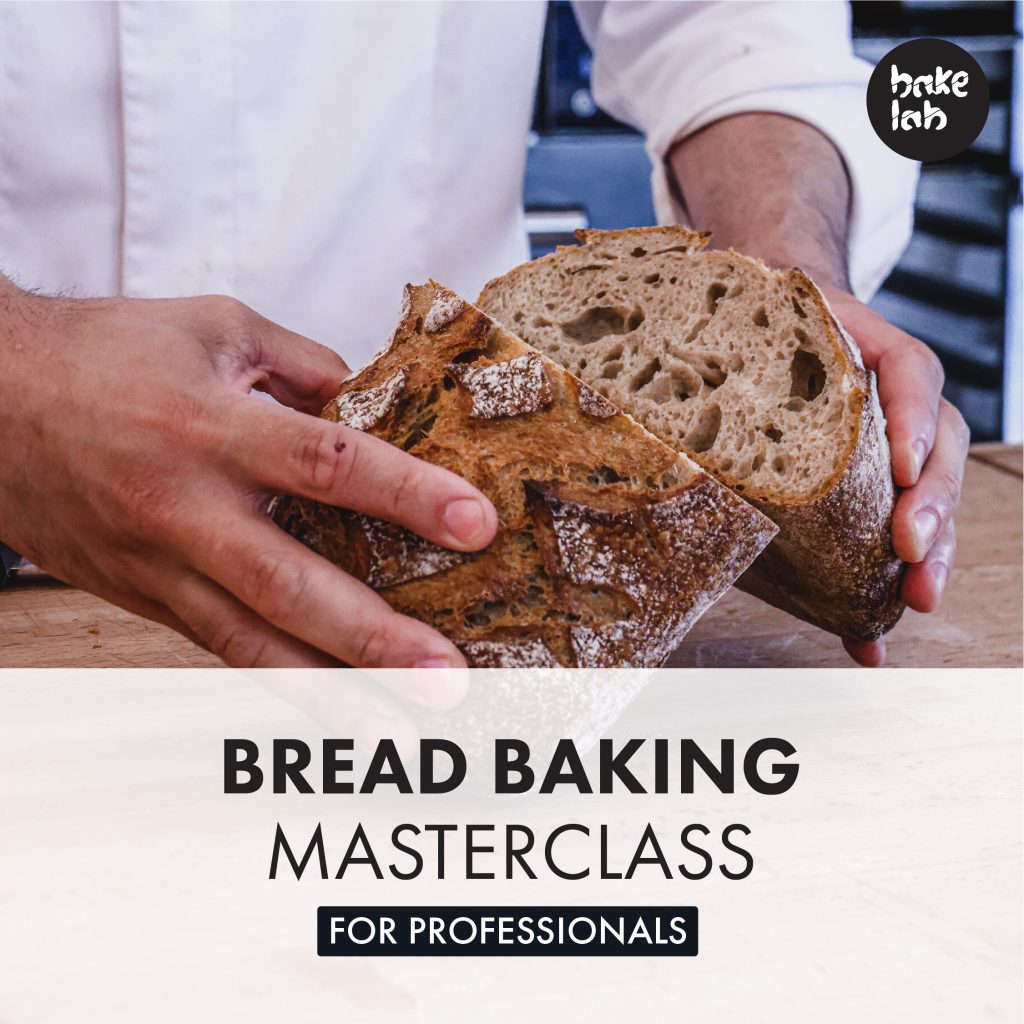 Because professionalism calls for continuous progress and ongoing learning, in this professional bread class we offer bakers & chefs, with a minimum of 2 years of experience in the baking field, the chance to elevate their baking skills and broaden their knowledge in the field of breads.
During this hands-on and immersive 2-day class, we will be introducing new, more interesting and sophisticated types of breads including: Authentic Bread, Corn Bread, Couronne Lyonnaise, Pavet Rustique, Pain de Meteil, Tiger bread, Sourdough Loaf, Tourte de Seigle, Baguette de Tradition Sourdough and Baguette de Tradition. Our expert instructor will be incorporating new advanced techniques and ensuring all needed tips and information are communicated. Working with a small group of passionate bakers, you'll get the chance to have the chef's personalized attention and guidance throughout all the steps of the baking all while enjoying and sharing experiences.
In addition to the practical bread-making skills, you'll also gain valuable knowledge on sourcing high-quality ingredients, proper storage and handling of dough and troubleshooting common baking problems.
Upon completion of the course, you'll gain the confidence and skills to create artisan-quality bread that will delight your customers.
Join us for this challenging professional bread baking class. It's the perfect opportunity to take your craft to the next level!
Tuesday, September 26 & Wednesday, September 27, 2023. Day 1: 9:00 AM to 2:00 PM. Day 2: 9:00 AM to 12:30 PM.
Breakfast, a hearty lunch, a certificate of participation, a 2.5 Kg bag of Farine de Tradition, a bakelab tote bag and all the breads you make.
For more information, contact us on +961 3 114 380 between 8:00 AM to 4:00 PM or email us at hello@bakalianbakelab.com.