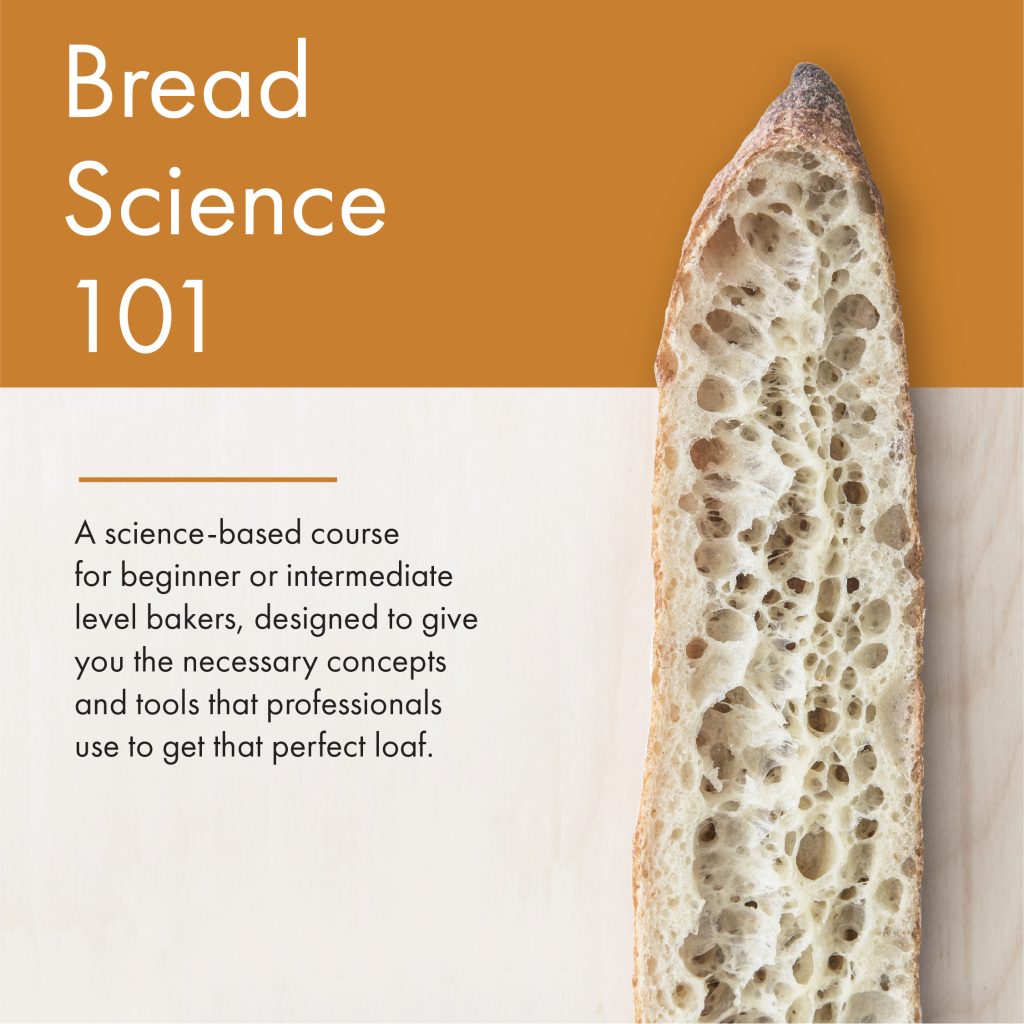 Bread-making is a process that seems simple, essentially involving the mixing of just four ingredients: Flour, Water, Yeast, and Salt. However there's a lot more science to it than meets the eye. This class breaks down chemical and biological concepts to work out what's going on in your loaf. The theoretical material tackles the technical functionality of the four main bread ingredients as well as concepts like starch, enzymatic activity, as well as flour protein and dough fermentation. In these practical modules, we will demonstrate shaping techniques for round loaves and baguettes de tradition. We will discuss production techniques and the impact of the different processing methods. We will also include tips to adapt professional methods to your home kitchen.
Breakfast and lunch, a certificate of participation, a recipe sheet, a 2.5 kg bag of Farine de Tradition, a bakelab tote bag, and all the breads you make.
For more information, contact us on +961 3 114 380 between 8:00 AM to 4:00 PM or email us at hello@bakalianbakelab.com.
"The entire class was very interesting and informative. Very well prepared and organized. Loved all of it!"
"Tonine was excellent and very thorough in giving the course and answering all our questions"
"Other than the course itself, the whole atmosphere and ambiance at Bakelab is lovely. I would love to be back again!"
"Bread making doesn't feel scary anymore! Thank you Tonine and the whole Bakelab team for being so nice – so kind."
"The course was very enjoyable from start to end. I love how they managed to balance between theory and practice. Science can be fun!"