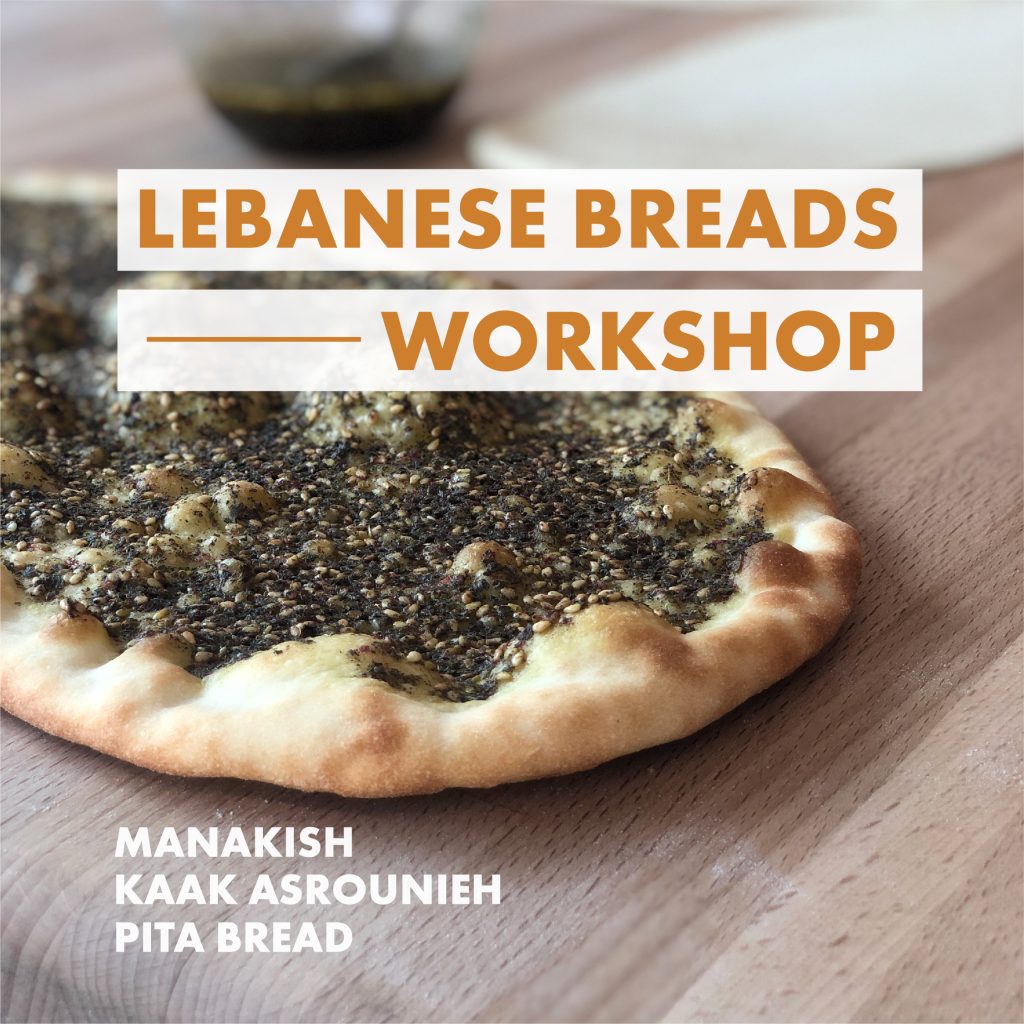 This workshop will focus on the unique and popular Lebanese breads. In this fun and light class, you'll learn how to make your own pita bread; the versatile flat bread that is soft and slightly chewy, one of the essential breads of the Lebanese dining table. You will also go through the steps to scratch-make the traditional Manousheh, often referred to as 'the Lebanese Pizza', layered with the richest and most aromatic of spice blends - za'atar. You will in addition discover how easy it will be to do your own Kaak Aasrounieh while adapting our professional methods to your home kitchen. Our chef will teach you all you need to know to perfect your flat breads and the tricks to nail it. Through the group's collective efforts, you will at the end savor and take with you home the yummiest baked goods!
AM session: 9:00 AM to 12:00 PM. PM session: 3:00 PM to 6:00 PM.
A snack, a recipe handout, a 2.5 Kg bag of Manakish flour, a bakelab tote bag and all the yummiest breads you make.
For more information, contact us on +961 3 114 380 between 8:00 AM to 4:00 PM or email us at hello@bakalianbakelab.com.