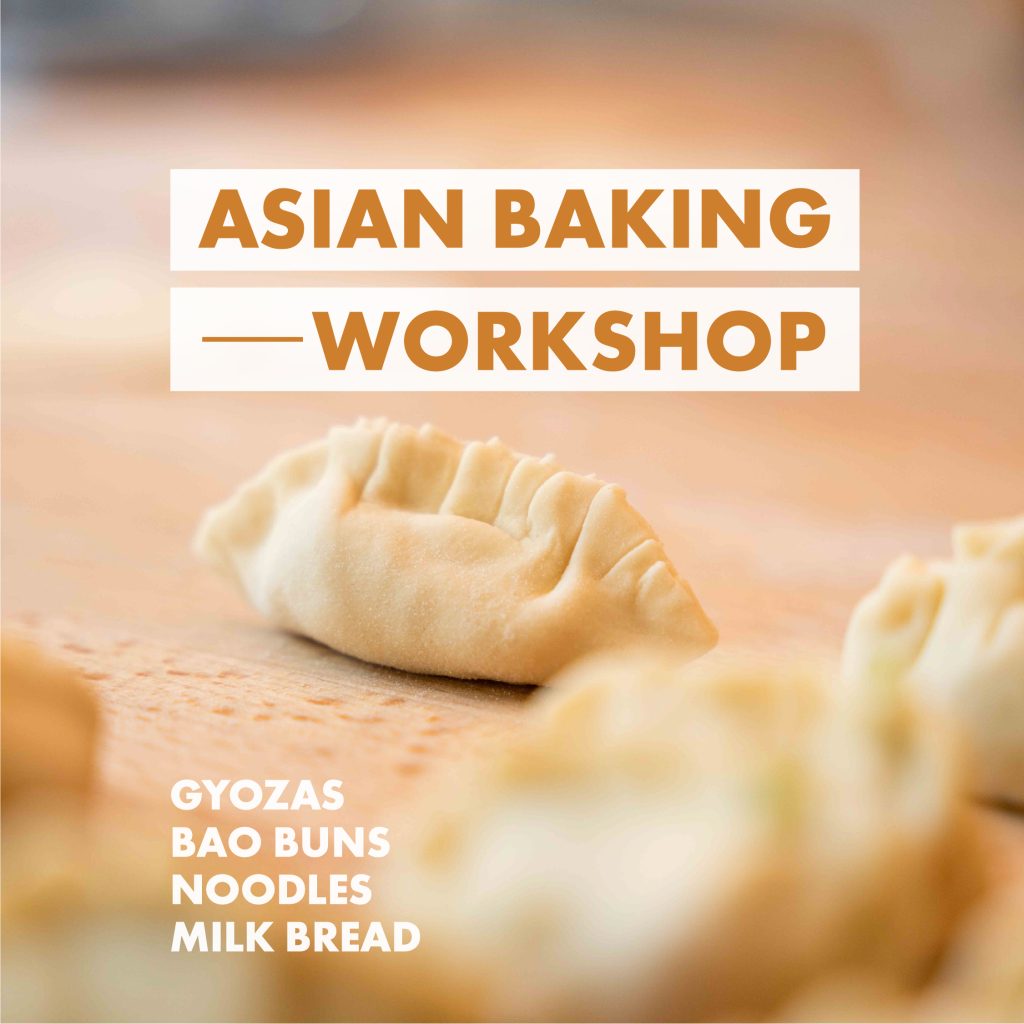 This hands-on workshop covers the core of Asian baking with a variety of crowd-pleasing foods that you can vary endlessly. You will learn how to make not only Japanese milk bread, but also gyozas, bao buns and noodles entirely from scratch. From honing your shaping skills to knowing how and when to use key Asian ingredients, these skills will last a lifetime.
We will practice different folding techniques and include our best tips to adapt these methods to your home kitchen. End your workshop with a glass of wine and enjoy the group's collective efforts for lunch or dinner!
AM session: 9:00 AM to 1:30 PM. PM session: 3:00 PM to 7:30 PM.
Lunch or dinner with wine, a recipe handout, a 2.5 Kg bag of Strong Bread flour, a bakelab tote bag, and all the breads you make.
For more information, contact us on +961 3 114 380 between 8:00 AM to 4:00 PM or email us at hello@bakalianbakelab.com.
"I love the experience. Very fun while being very informative." -SF
"It was great! Clean and professional! Staff is very nice and the content is very well constructed." -KF
"Chef Lynn is very friendly and all of them. It felt like home." -VD
"Great experience and ready to the next workshop." -RW
"Loved every single detail of today's workshop."