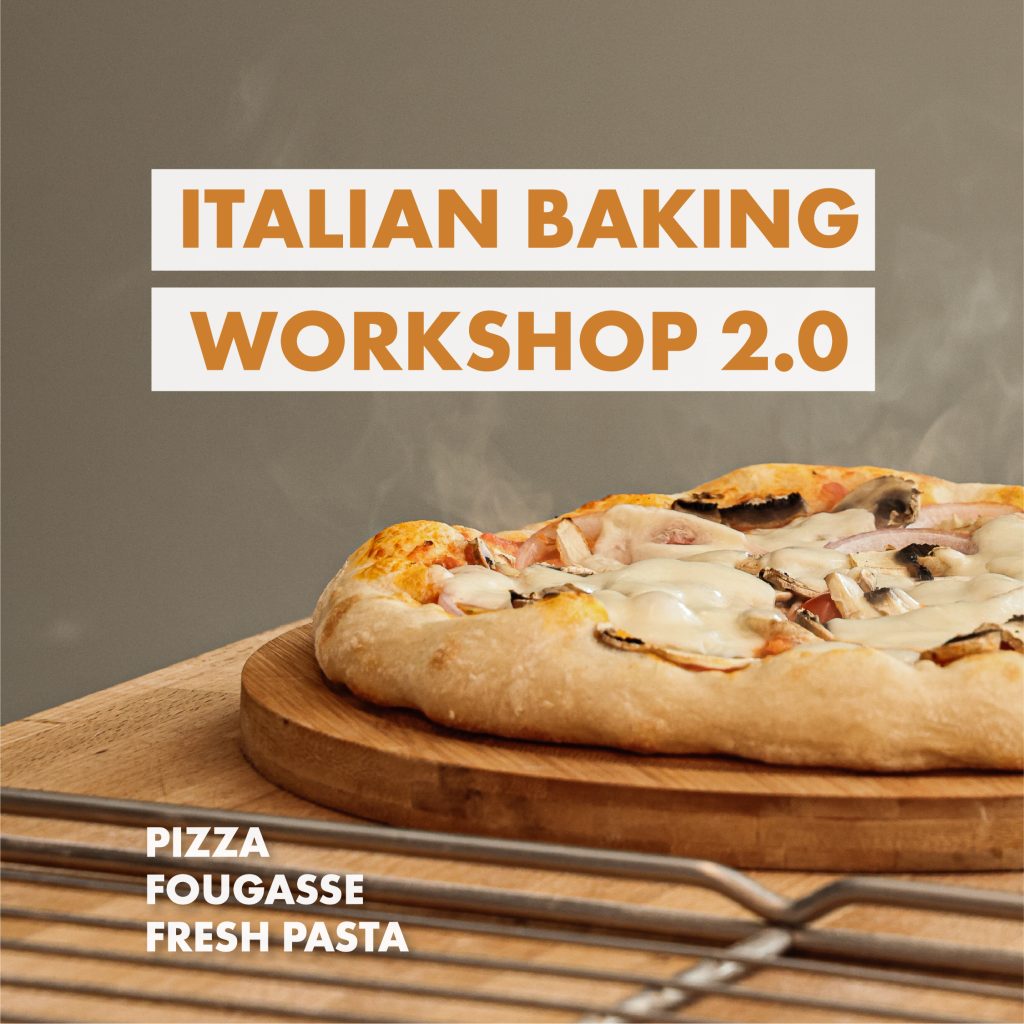 ITALIAN BAKING WORKSHOP 2.0
Following our first successful Italian baking workshop, this second edition will introduce new Italian breads such as fougasse and of course our popular pizza dough recipe. We will also help you enhance and broaden your knowledge by learning how to work with different pasta shapes & their matching sauces and most importantly learn how to naturally color your pasta dough. Our chef will teach you all you need to know; from how to perfect your dough to shaping, baking and adapting the recipes at home.
End your workshop with a glass of wine and enjoy the group's collective efforts for lunch or dinner!
AM session: 9:00 AM to 2:00 PM. PM session: 3:00 PM to 8:00 PM.
Lunch or dinner with wine, a recipe handout, our Italian edition leaflet, a 2.5 Kg of Pasta flour, a bakelab tote bag, and all the breads you make.
For more information, contact us on +961 3 114 380 between 8:00 AM to 4:00 PM or email us at hello@bakalianbakelab.com.