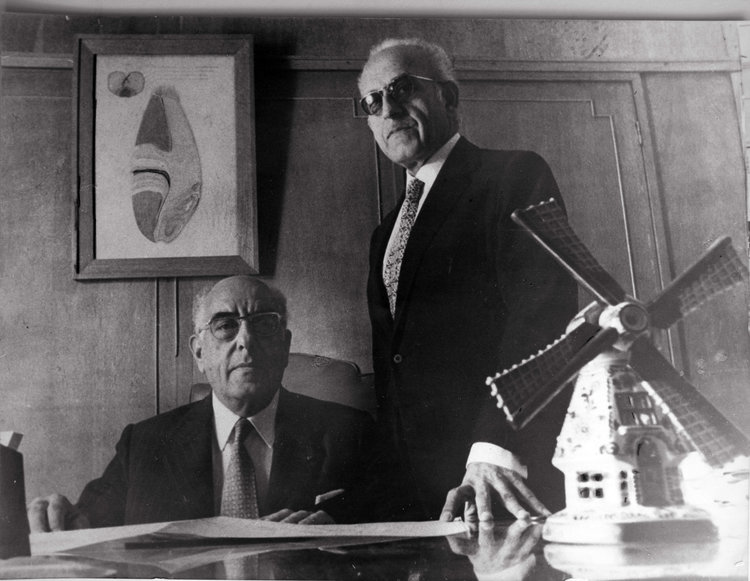 Bakalian's history: Over a century of innovation
In 1908, Sarkis Bakalian launched his first mill in Adana, with a capacity of 24 metric tons of wheat per day. He moved to Beirut, and started Lebanon's first industrial milling facility, Les Grands Moulins du Liban – Sarkis Bakalian, in downtown Beirut and later expanded to Karantina as business prospered.
Honoring their father's achievements and vision, the second-generation Bakalians, Pakrat and Vasken, developed the business locally and regionally, establishing facilities in Ghana and Sudan. Later with the third generation, came ambitious expansions by Sarkis Bakalian Jr., including the establishment of the first R&D lab in a milling factory in the region, the addition of two production lines multiplying capacity, and the construction of a landmark 30,000 tons-capacity cement silos hosting the largest wheat storage in the country.
At the helms of the business now are the fourth generation Bakalian sisters. Patricia is the youngest female CEO of a flour mill in the region today, Paola is the head of operations and Priscilla heads the R&D department. Together, they steer the flourishing history of the Bakalian millers forward. 
Today, Bakalian Flour Mills continues to combine inherited values, and modern technologies to produce excellent flour. With more than 120 employees, three production lines, a commitment to identifying new trends, and innovation the history of the organization continues to write new chapters.